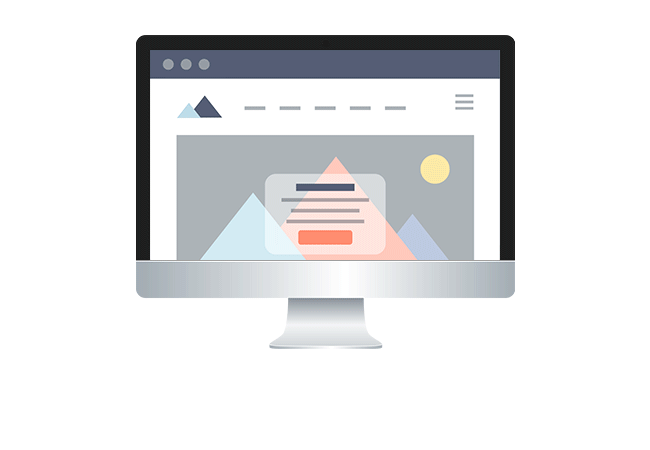 WEB DESIGN
Web design is our specialty! We take pride in our work, so when we build your site it has to not only meet your needs, but our own high quality standards. We design many types of websites and have packages to meet everyones needs. Anywhere from a basic template, to a complete state-of-the-art website with video or flash - we do it all! The launch of a website is step one in its life and we are here to ensure that site evolution is well supported. We utilise efficient management software enabling you to raise support tickets or change requests simply, and that your needs are met efficiently. We are always available to advise you on the best route to online success, traffic generation and goal conversion.
Based on the clients requirements. Each web site is made carefully using HTML and DHTML coding, Java scripts, etc,.
We are writing compatible code to all browsers. While we do favor Internet Explorer (since it is BY distant the most widely used browser), our sites work on just about whichever system. Our OGSS offers flexible, firmly designed websites that are simple to update and promote.. OGSS offers flexible, solidly designed websites that are easy to update and upgrade.
Our proficiency lies with web design, web site template design, small business web site design, e-commerce website design, website graphic design, business website design, corporate identity design, logo design, brochure design, banner design, E-catalog and e-publishing services and more. Our experience, coupled with our quality consciousness has helped us grow into a leading offshore web design and development company with a highly satisfied domestic international clientele.
OUR PRODUCT
CONTACT US
Get In Touch
head office INDIA

Pearl Softwares Inc 133, Dr. Radhakrishnan Road,Tatabad, Coimbatore- 641012,Tamil Nadu, India.
+91 98430 10375
Branch office MALAYSIA
Pearl Softwares Inc, Level 23, Nu Tower 2, Jalan Tun Sambanthan Kuala Lumpur Sentral, 50470, Kuala Lumpur
+91 98430 10375
Branch office MEXICO

Pearl Softwares Inc,Jose Maria Olloqui 34,Col. Del Valle,Distrito Federal - 03100
+91 98430 10375
head office INDIA

Pearl Softwares Inc 133, Dr. Radhakrishnan Road,Tatabad, Coimbatore- 641012,Tamil Nadu, India.
+91 98430 10375
Branch office CANADA

Pearl Softwares Inc,311-1309 Lakemount Blvd South,Lethbridge,Alberta -T1K 3k2
+91 9843010975
Branch office SINGAPORE

Pearl Softwares Inc,20 Maxwell Road,#09-17 Maxwell House,Singapore 069113
+91 9843010975
PearlSoftwaresInc © All Rights Reserved
© Any question? Let us help you. Call us: +91 98430 10375